Real Estate Agents Benefit with SMS Marketing
Real Estate Agents Benefit with SMS Marketing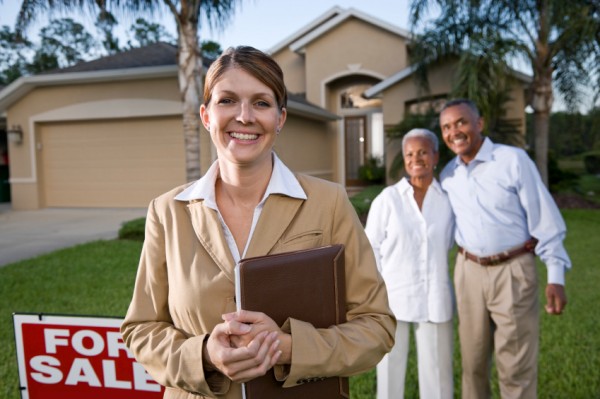 SMS marketing works impeccably for both commercial and residential real estate agents throughout the US. Real estate agents who have numerous listings and not enough buyers or time can utilize SMS text messages marketing to connect with potential buyers by specific property or even a geographic location. The most obvious advantage of using SMS marketing is that you can say farewell to those brochure boxes and other marketing methods. No more keeping them stocked or having all of the contents destroyed by the weather or  forcing prospects to get out of their vehicle to pick up literature.
Successful SMS Marketing
In order to be effective at utilizing SMS marketing for your real estate business you need people to subscribe to your list. This is called an 'opt-in' and is vital in getting the most out of your campaign. There are numerous ways in which you can find those interested in what you are offering. Spice up the offer and give them something they want free of charge   and they are sure to stick around for a long time to come. As a real estate agent you can provide a freebie such as no application fee or a free water bottle with their subscription.
You should send them a message on a regular basis, but not so much that it will annoy them. You can offer a message once a week, once a day or once a month, but avoid sending them multiple times per day. Be sure that you also do not wait too long to send a message. As they say, out of sight, out of mind, and you do not want to be forgotten.
People will want to receive your messages when you give them the things they want and need. There are a number of ways in which you can do  this, including:
Notification of new listings
Reminders
Special Sales Events
Paperwork Due
Reminders
Property Details
Open House Announcements
These are just a few of the ways that you can utilize SMS marketing into your business needs. It is inexpensive, easy and well-worth the time that it takes to mandate a campaign. Even better than all of these things is the fact that SMS marketing really works.
Success rates with SMS marketing are as high as 97%, which is far greater than any other form of marketing. What could be better? If you are a real estate agent looking to get more buyers, make sure that SMS marketing is something that you seek.