10 SMS Marketing Ideas Related To Summer
10 SMS Marketing Ideas Related To Summer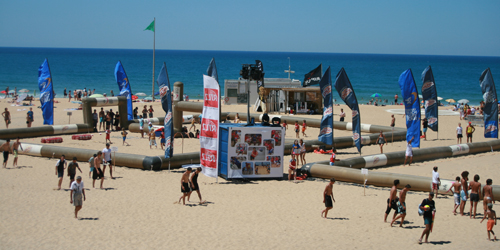 SMS marketing is particularly effective in summer. It gives businesses the opportunity to expand their horizons and earn higher profits. You can even target new customers and thus boost sales. According to experts text marketing is one of the best marketing tools available to medium and small scale businesses. Those businesses that are already using this strategy are reaping the benefits and you could join them as well. Let's discuss some of the ways you can use SMS marketing effectively in summer.
Family Activities
Summer is a time for family gatherings and events. As a marketer you must take advantage of this and build your SMS marketing strategy around this. Your campaign should target both the youngsters and the adults so that you maximize your profits.
Consider the Season
Use the weather to your advantage. Let's say if you are running a restaurant then try offering inexpensive desserts or discounts on beverages. People are likely to make more purchases of such items given the heat and weather conditions. Plan those SMS marketing campaigns accordingly!
Sports
Sports and gaming activities are very popular in summer. As a marketer you must look to create some sort of association between your business and a major sporting event. If you are a bar owner then maybe show a game at the bar to bring in more customers.
Weekend Deals
During summer vacations people are likely to go out every weekend and as a business owner you would want them to make some purchases from your outlet. Use SMS marketing to spread the word about weekend deals and packages so that you increase sales.
Discounted Daily Deals
You can even offer discounted daily deals on certain products that you feel are just sitting on the shelves. It is an excellent strategy to clear out old stock and improve sales.
Prizes
Use SMS marketing to start a contest and then offer a prize at the end as a reward. You could offer anything that you feel is suitable. Remember it's all about valuing customers and winning their trust.
Special Days
Make use of every single national holiday to market your products more efficiently. SMS marketing can be used to integrate a special day with your brand. If you are selling donuts, then offer discounted deals on mother's day etc.
External Benefits
Take advantage of the social scene to bring in more customers. You could offer tickets to a concert that is about to happen on the purchase of your product or service.
Target Kids
Since all the children are on vacation you have a completely new market segment open to you. Use SMS marketing to target children, try to indulge them through creative campaigns.
Strategize
You must take all these elements into account and build a strong marketing strategy that gets you maximum number of customers so that in the long term you reap higher profits.