6 Uses for SMS Marketing in College Town Bars
6 Uses for SMS Marketing in College Town Bars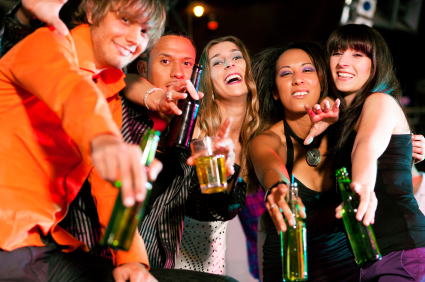 The use of SMS marketing has become so common nowadays that even college towns have started using it regularly. Experts believe that there is no reason why it shouldn't be used by different types of businesses. Text marketing isn't limited to a specific industry, instead it is applicable to any business operation as long as the marketer implements it properly. A lot of college town bars have started promotions using this service. Many might wonder why this service is being used so extensively, the answer lies in the benefits that are gained by using texting. Let's discuss the uses of SMS marketing for college town bars.
Modern
It's 2013 and people no longer read papers regularly or check their mail that often, but one thing that they do have at all times is their cell phone. In colleges your target audience is the youth and it is very likely that a majority of these people carry a cell phone with them. SMS marketing is specifically focused and is very likely to reap positive results.
Real time Marketing
SMS marketing is always done in real time. For example, a big baseball game is being shown at the bar, so to let people know they can use text marketing. This will help instantly spread the message across and bring in more students.
Daily Deals
College town bars often offer daily and weekly deals at discounted rates. Previously, these deals were only availed by those who visited the bar on that particular day, but now the scenario has changed. SMS marketing can be used to spread the word about a special offering and as a result more customers come which in turn increases sales.
Alerts and Updates
If the college bar is being closed for renovation or if any changes have been made to the menu then this SMS marketing can be used to inform the students. This will make life a lot easier for everyone and also increase customer satisfaction.
Announce Competitions and Contests
College bar owners can be innovative as well in their marketing by introducing special competitions to attract more students. These contests will give incentive to students; this can be in the form of a prize or a discounted meal.
Coupons
Mobile coupons are a great way of increasing daily sales. SMS marketing can be used to deliver real time messages to students encouraging them to come into the bar. You could offer a buy one get one free deal or a discounted price on a meal.