5 SMS Marketing Ideas for Nightclubs
5 SMS Marketing Ideas for Nightclubs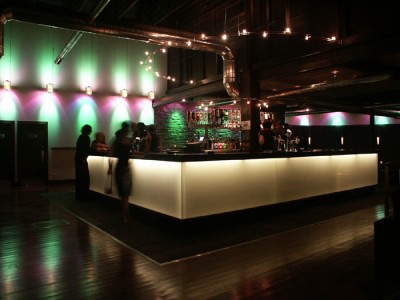 SMS marketing has taken the corporate industry by storm. It seems that now every other business is implementing this strategy. The idea is to reach out to customers in the most effective way possible. Nightclubs are the newest users of text message marketing. This new method is innovative and if used in the right manner can reap positive results for the business. Let's look at the top 5 SMS marketing ideas for night clubs.
Pre Order
One great way of utilizing this service would be to give a pre order option to customers. Nightclub managers should definitely consider this option as it would mean a more satisfied customer base. People could just place their orders through text messages before they arrive at the club. By the time they arrive their orders will be ready and they won't have to wait at all.
Event Invitations
Nightclubs throw special parties all the time, but a lot of people miss out because they aren't aware of them. Text message marketing can be used to send invitations to customers. This way the club will rake in more revenue and also continue satisfying customers. The club will also have an easier task of making arrangements as those who are interested will confirm their participation by replying to the message.
Special Deals
Nightclubs often offer discounted deals on meals and drinks. SMS marketing can be used to inform customers about the latest happenings so that they stay up to date. Any coupons or discounts could be forwarded to customers through messages. This will encourage customers to participate and create a positive environment for business to thrive.
Hold a Contest
You can even use text message marketing to hold a fun contest and award prizes to the winners. This should double or triple your subscriber list because everyone loves free goods. You could ask trivia questions about the club and offer discounted meals in return.
Monthly Coupons
In order to get more people to follow your SMS marketing campaign you could offer free monthly coupons. Those customers who regularly take part in text messaging contests will at the end of each month get coupons for food and other activities. This marketing method will bring in more customers and give you the opportunity to expand operations.
Conclusion
There are numerous marketing ideas that nightclubs can use to promote their businesses but these text message marketing methods are the most effective. If you follow these tips your business will be on the path to success in no time.