4 SMS Marketing Coupons Ideas for Restaurants
4 SMS Marketing Coupons Ideas for Restaurants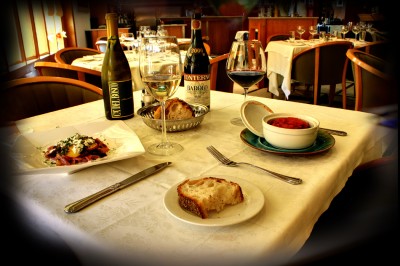 Restaurants are the latest business enterprise to take advantage of the SMS marketing boom. It was something that was always going to happen given the innumerable benefits of text message marketing. Now every other restaurant is using this same strategy to attract customers which has made it a repetitive exercise. However, with a bit of clever planning and implementation you could outfox your rivals. Here are few top SMS marketing tips to guide you and help your restaurant achieve its goals.
Coupons with Images
Remember that these users do not have smart phones and so you have to take their limitations into consideration before drafting any plans. Luckily, there is software available that can adjust images for normal phones. Rather than just sending a plain text, add an image or two of the food you will be offering. For example: if you have a 50% discount on dessert on Tuesdays then consider adding pictures of the dessert. It will make your text message marketing look more attractive and could be a good selling point.
Weekly Coupons
Another excellent way of bringing in more customers is to start a weekly coupons program. You could run this on a day by day basis. For example: introduce a fun Friday concept, customers get 25% off for bringing in two extra friends, etc. This type of campaign will act as an incentive for customers to come in and dine at your restaurant. Over a period of time you should experience an increase in sale as well.
New Menu Items
Another way you could use SMS marketing effectively is by introducing a discount on new menu items for a limited time. Use the messaging service to inform customers about your new products and offer it at a discounted price for a week or so. These coupons will appeal to customers because people in general are always willing to try something new. They also like change in food on a frequent basis.
Get Expert Help
A lot of companies specialize in developing text message marketing campaigns. If you are running out of ideas then you should consider consulting one of these companies. They can plan, design and implement an effective campaign which is sure to give your business a boost. A carefully crafted message will appeal to your target market and could be the difference between success and failure.
Conclusion
If you follow these marketing tips you will be on your way to successfully achieving your goals and objectives.