Maximizing The Effectiveness Of Your Text Message Marketing
Maximizing The Effectiveness Of Your Text Message Marketing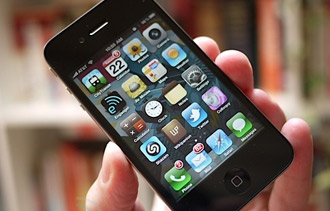 Text message marketing is quickly becoming the new standard for businesses and organizations to effectively communicate promotions to their customers. We're seeing new companies every day signing up for our service and we're super pumped on that! The whole text marketing industry is starting to grow like wildfire as it's new, fresh, and exciting. Business owners and markets must know, however, that it's not just like "fishing with dynamite" when it comes to text. The core principals of marketing are still very applicable and must be followed if you want to gain traction and success with this new marketing tool.
Here are some core principals to keep in mind when developing your text message marketing campaigns…
Product
When you blast a mobile coupon out to your subscribers, it should be focused on a particular product or service. If your text isn't really about anything specific, it won't be as effective as there's really no subject to the message. Maybe it's not just 1 product that your text focuses on. It could be all the products in your store. In that case, the product might be your store.
Place
Place means, where can they find your product or service. Most of the time it's at a particular location so make sure your subscribers are aware of your location so they know where to score your special deal!
Timing
When you send your text campaigns out, they should be timed correctly so that it's optimal for your customers to take advantage of the promotion. For example, if you own a restaurant and you want to offer a lunch coupon, schedule that text to go out around 11:30 right when hungry office workers are thinking about what to eat for lunch.
Price
This is pretty self explanatory. People need to know what they might pay for the particular product or service before they're motivated.  If it's a mobile coupon that you're sending, let them know what the discount or deal is that they're getting.
Ultimately, you know your business and customers better than anyone else so be mindful of what works best for you. These 4 points are at the very core of marketing and will very likely apply across the board. You should be constantly testing and trying new things, measuring what works and what doesn't, and making improvements based on that learning.