8 Attractive Traits Of Text Marketing
8 Attractive Traits Of Text Marketing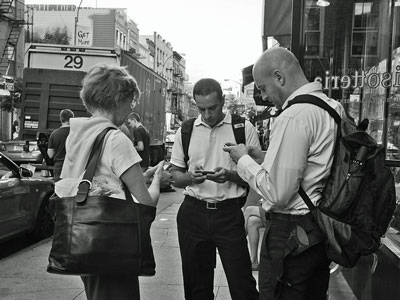 There are several different traits or characteristics that make text marketing really appealing to businesses and organizations in all different industries. It really helps to increase customer loyalty, encourage interaction and directly drive revenue. It's become the "go-to" method of choice for companies interested in mobile marketing. This article will cover 8 different characteristics of text marketing and why it's so attractive to business owners.
Text marketing has excellent reach.
Think about it. Most of your customers have cellphones. Actually, they probably all do. Taking that even further, most people have their phones within an arm's reach at any given point throughout the day. That's a serious amount of marketing reach. Having the ability to reach all of your customers at the click of a button is incredibly powerful!
Text Marketing is specifically targeted.
The promotions and specials that you blast out via text message are landing in the hands of

YOUR CUSTOMERS ONLY

. Instead of "birdshot" advertising, your promotions are focused in not only on your customers, but the ones who have elected to hear what specials and deals you have going on at any given time. That's so much more powerful than people stumbling across a newspaper ad or hearing about you on the radio.
It's relatively inexpensive.
Most small businesses who are active with text message marketing spend less than $200 per month. As a matter of fact, most of our Slick Text customers spend less than $130 per month. That's a fraction of many newspaper ad campaigns. It's extremely affordable and that trait shines bright to business owner who are looking to conserve ad dollars.
There's a high ROI.
Building on what the last point talked about, if you factor not just the reach, but how many sales you bring in with text marketing V.S. your other marketing mediums, and compare that to what you spent to get the word out, you'll find that as long as your texts provide some sort of value, you WILL see a higher ROI.
Text marketing is instant.
Need to generate some traffic on a slow day? No other marketing method allows you to reach ALL of your customers in a flash in effort to get them in the door. If you own a restaurant and things have been slow all evening, blast a text message out offering them a great deal! You're guaranteed to fill more tables!
Open rates are VERY HIGH!
95% of text messages are read within the first 5 minutes of them being sent. No other form of advertising or marketing is that powerful and penetrable.
Redemption rates are HIGH!
On average, almost 25% of all mobile coupons are redeemed. That's an incredibly high rate as compared to other marketing avenues such as radio and newspaper. Why? Everyone gets your text instantly, the message is relevant to the people receiving it, and it can be timed to land in their hands at just the right time.
Texts are environmentally friendly.
How much paper or other types of waste is generated from blasting out a text to your customers? None!