5 Text Marketing Ideas For Bars
5 Text Marketing Ideas For Bars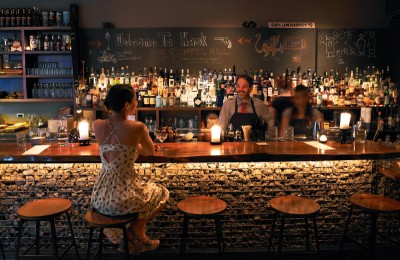 Text marketing for bars is one of the most cost effective methods for marketing in that particular industry. It's extremely targeted and directly drives revenue through increased foot traffic. Here are 5 different text marketing ideas for bars.
Create a QR code. QR stands for "quick response" and is an easy way to build your text marketing list. When someone scans your code, it will automatically generate a text message with your keyword to 31996. It's a very streamlined way to get new people on your text list. Make sure you offer them some sort of special or incentive for joining your list. Slick Text has a QR code generator build right into the website and is extremely easy to use!
Print flyers to hang up around the bar letting your customers know how they can sign up for your text marketing list. You can put them in the men's and women's bathrooms, on napkin holders at the bars, and on table tents on all your tables. These are just a few solid places to put them. Get creative. Make sure your customers see them and are engaged to join.
If you haven't already done so, set up a weekly or bi-weekly special or promotion that is for your text marketing customers only! Then offer those people incentives to join. Make sure that in order to receive the specials your send out, they must be on your list. Then blast out your specials right to their phones when things are a bit slow.
Remind everyone on your text list about the upcoming events that you have planned. More and more people are beginning to ignore Facebook events now that you can be freely added to them without permission. This makes text marketing that much more effective. Since you can schedule text messages, set one up to go the day before your big event reminding your customers to swing by!
Hold a "text 2 win" contest. Text marketing contents are an excellent way build your list and get your customers involved. Set up a contest to run between two different times on a particular night. Then make sure that all your customers know that they can text "your keyword" to 31996 for a chance to win. Slick Text's contest function will automatically select the winners when the contest is over and send them your winning message. Furthermore, anyone who joined your contest who wasn't previously on your list will be added to it!