5 Basics to Help Grow Your Textlist
5 Basics to Help Grow Your Textlist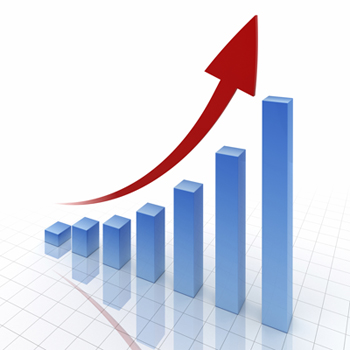 Top 5 Growth Hormones for your Text Marketing Campaign!
Texting is now the number one form of communication throughout the world. It has a startling 12% to 35% conversion rate, and is becoming the golden rule of marketing for small and large organizations all over.
If you own a cell phone, chances are you have a text package and if you have a text package chances are it's unlimited. The trend seen across the world is less talk and more text. It's fast, easy and convenient. Text Marketing through SlickText.com is an effective permission based tool that is precise and effective.
How can you harness the power of text and turn it into a powerful marketing tool? Here are some easy tips to get you started in your text campaigns.
1. Pro-actively get contacts on your list.
Treat all of your marketing and advertising outlets as a funnel for your text campaigns. This means newspaper ads with calls to action to join your text marketing list, facebook will have a flyer to joining your list, your website will have a widget to join as well. You get the idea…….. A text call-to-action is simple. Try it! Text, "demo" to 31996. That's a text call-to-action. You are simply telling your customer to take action and join your list.
Side NOTE: One thing you always want to include while advertising your text call-to-action is the incentive for joining. This will serve as a hook to get your customer enticed to join the list. And remember, always provide value when sending a text.  Text Marketing, also known and SMS marketing, can be a valuable tool that saves time and gets results. Don't let it go to waste.
2. Develop your campaign
a. Make sure your text campaigns are in coordination with time, content and value. This is important because delivering a specific message can bring great value. Carefully choose the best time to send your campaign. If your a restaurant, 1 hour to 30 minutes before dinner would be a great time to get customers thinking about eating at your establishment.  Plan your campaign accordingly for specific times. Maybe even schedule your content so it's delivered exactly every week at the same time. People like consistency.
b. The content that should be used relevant to your crowd, product or service. There is really only a couple things you have to remember. Announce the business, give them a great deal or announce a great sale, give it an expiration stamp or make it time sensitive. Then, just hit the send button or schedule it. Its as simple as that.
c. In every text you send out it is very important to remember this one rule for keeping customers on your textlist. Does the text you are sending bring value to the receiver? If it does then you can expect to see an increase in business. If your campaign however is boring, dry and doesn't bring me value as a customer why would I want to receive it? Here is another way of looking at it. Is the value of the text worth more than receiving the text itself?
3. Offer time sensitive/pressured deals
This is important because delivering a specific message can bring great value, but if your customers are not motivated to take action it is a waste. Make them time sensitive as. Many companies use this scheme to get instance results. Offer ends at…..etc. Could even be a few hours during the day. This technique helps push customers to making a decision and doing it now.
4. It's a Text
It's a text. This means you only have 160 characters to get your message out. There's no fuss just core marketing messages. That's what makes a text campaign so convenient for your customers on the receiving end. When you figure out the marketing message for your campaign and send it, people will know exactly what your telling them. Simplicity of content helps your customers make a decision faster.
5. Cell phones are everywhere
You cannot go anywhere now without seeing someone on a cell phone. It has become a requirement now for people to adapt to this form of communication. Its fast, easy, personal and discrete. They are taken everywhere. When you drive, walk, go out to eat, go to Church, attend a movie your cell phone is there.
Remember its 100% permission based marketing. Meaning they have to join your list on their own. This also means you have people who have opted into receiving promotional messages from your business. Do not let it go to waste and don't keep your customers eagerly waiting for that deal. Get results and make your campaigns count.