A simple formula for picking the perfect textword
A simple formula for picking the perfect textword
How do I select a good Textword?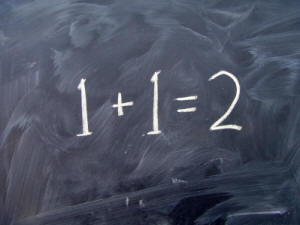 Before we start, let's define "textword".
A textword is a word or phrase that represents your organization or business. Having a good textword can mean the difference between gaining a customer and losing them for future marketing efforts. For some, it can be downright confusing if the textword is too complicated to spell, or too hard to remember.
Sounds important, right? Don't worry. We'll break it down for you!
Here are some simple items to take into consideration when choosing your textword.
 1.  Make your textword easy to remember
Make your textword easy to remember. Having to remember long confusing characters and words discourages and causes people not to type and remember correctly.
Ex. – Johnbs compared to JohnBrenekesRockinBurgers
2. Don't get crazy with your textword
Being creative is not always the best route. Using characters that are not easily accessible to type can discourage people from joining your list and it's confusing.
Ex. – Johnbs compared to J$h$Bs
3. Nobody likes a funny character!
Some people do not use special characters on their phone. Though it's probably a small percentage you may miss a couple opt-ins because of that.
Ex. – Johnbs compared to JohnB$
4. Stick to one word when possible
A phrase can be a long thing to remember. Though is not uncommon to be used in certain situations. Using one word is simple considering they may have to remember the number to text it to. Having printable take home flyers can solve this issue.
Ex. – Johns compared to Johns sizzling New York hot cake pizzas
5. Make it pertain to your business
Some customers may not add the short code (31996) we use at SlickText.com into their phone as your business name. Therefore use a textword that describes your business so there's no doubt in where it's coming from. In certain instances where you can't do that, follow the rules for The Perfect SMS Campaign. In this short on the perfect campaign we explain how it is necessary to announce the name of the business in the text message. This is necessary for another reason as well. The second reason is that your customer may be on many different textlists and could be receiving deals from all over town. So make sure your text is business specific.
Ex. – Bobs Burger compared to lunch deals
Ultimately these are just recommendations and you will decide the best fit for your business or organization, but they should be considered best practices, and we think they'll help you succeed in your marketing efforts.